Strategy for the development of research competence in basic primary students/ Estrategia para el desarrollo de la competencia investigativa en estudiantes de básica primaria
Abstract
The development of research competence is fundamental to improve performance in the areas of knowledge. A diagnosis of the teaching-learning process of this competence in elementary school students of the Kingdom of Belgium Educational Institution of the city of Medellin, indicates difficulties in its development. The objective is to design a strategy for the development of research competence for the third grade. The methodology of quantitative approach is pre-experimental pretest and posttest with intact natural group whose data were analyzed with the Wilcoxon test; in addition, a survey of teachers was conducted. The results show a significant change in the dependent variable investigative competence, achieving the design of the strategy: Simplified research model for children.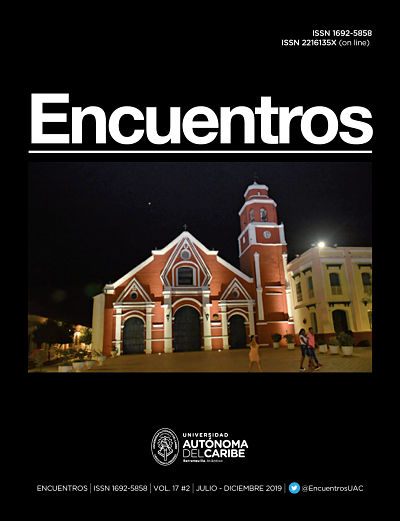 How to Cite
Oquendo, S. P. (2019). Strategy for the development of research competence in basic primary students/ Estrategia para el desarrollo de la competencia investigativa en estudiantes de básica primaria. REVISTA ENCUENTROS, 17(02). https://doi.org/10.15665/encuent.v17i02.2020
Copyright (c) 2019 Sandra Patricia Oquendo
This work is licensed under a Creative Commons Attribution-NonCommercial-NoDerivatives 4.0 International License.