The tradition of the procuress in Memories of my sad whores
Abstract
The purpose of this essay is to trace the way in which the character of Spanish brothel life is treated during the Middle Ages and Renaissance. This character defines his love affairs, seduces and attracts the young women to have love encounters with their suitors through deceits and love potions. García Márquez adopts these literary traditions in the early 20th century in Barranquilla and enriches them with characters such as the procuress and maid Delgadina.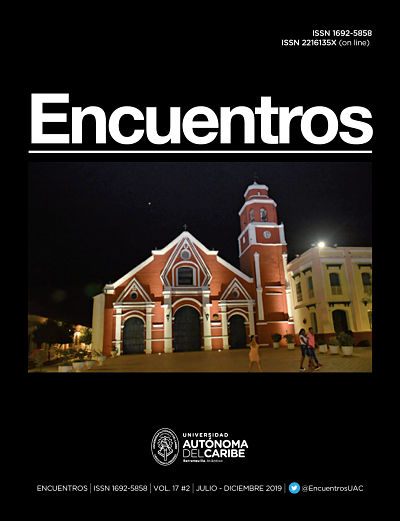 How to Cite
Motato Camelo, H. (2019). The tradition of the procuress in Memories of my sad whores. REVISTA ENCUENTROS, 17(02), 187-201. https://doi.org/10.15665/encuent.v17i02.2113
Section
DISCIPLINARY ESSAYS
Copyright (c) 2019 Hernando Motato Camelo
This work is licensed under a Creative Commons Attribution-NonCommercial-NoDerivatives 4.0 International License.